Baby step your way to hosting an easy weekend dinner party
Prep a little each day so all you have to do is serve and enjoy
Hosting a dinner party is about cultivating an experience, creating a vibe, and fostering a welcoming environment—not perfection or panic or pulling your hair out. Planning and hosting a dinner party should, and can, be a lot of fun—as long as you space out the prep work, tackle it systematically, and give yourself enough time to get everything done. Here are a few tricks of the dinner party trade, so when your big evening rolls around, you're enjoying the evening as much as your guests are.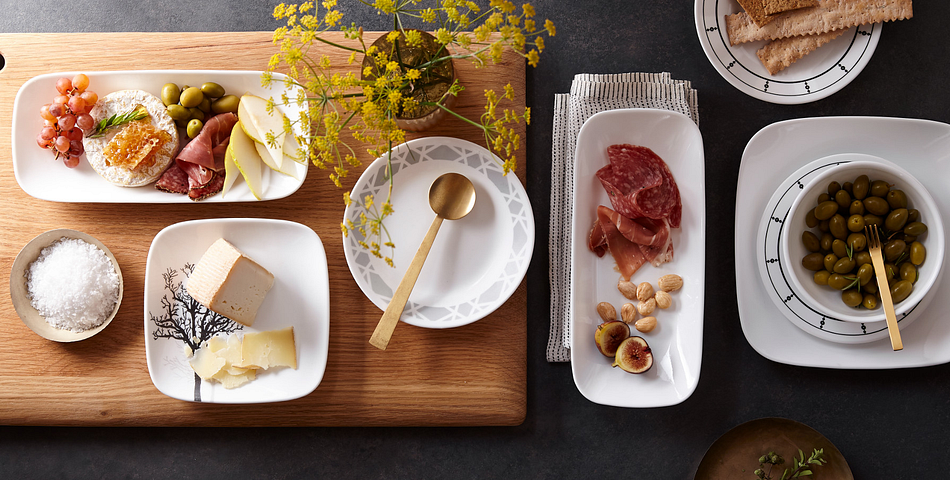 When should I start planning the meal?
The week of your dinner party, confirm who's coming. Whether you sent out fancy paper invitations a month ago, or you dashed off an email last Wednesday, there's no wrong way to do the inviting, but now's the time—before doing the shopping, managing the wine supply, and settling on a seating arrangement—to finalize the RSVPs and secure a headcount.
Settle on your menu. The best part of hosting a dinner party is calling your own shots on the food. Choose something you're great at—save the experimentation for a time when there are fewer moving pieces and people to feed. More important, plan something that feeds more people without more effort. Maybe it's a pasta served family-style or a hearty stew that allows you to frontload the prep work.
When should I start shopping?
Two days before the big night, it's time to shop. Review your menu backward and forward, and make sure you aren't overlooking any ingredients or kitchen tools you need. Borrowing a cup of sugar from the neighbor is simple; renting a caterer's chocolate fountain is a taller order. Confirm that you have the proper amount of flatware, dinnerware, and serving pieces to accommodate your entire party—and don't be afraid to mix and match patterns and sets. The best dinner parties have an air of improvisation to them. 

What can I prep in advance?
Prep what you can the day before. Most of the cooking should be tackled the day of the dinner party, but it's smart to get a jump on any slicing, marinating, and side dishes that can stand a night in the fridge. Chop
veggies for the salad, dice onions and press garlic, wash store-bought salad greens and re-store them loosely wrapped in damp paper towel.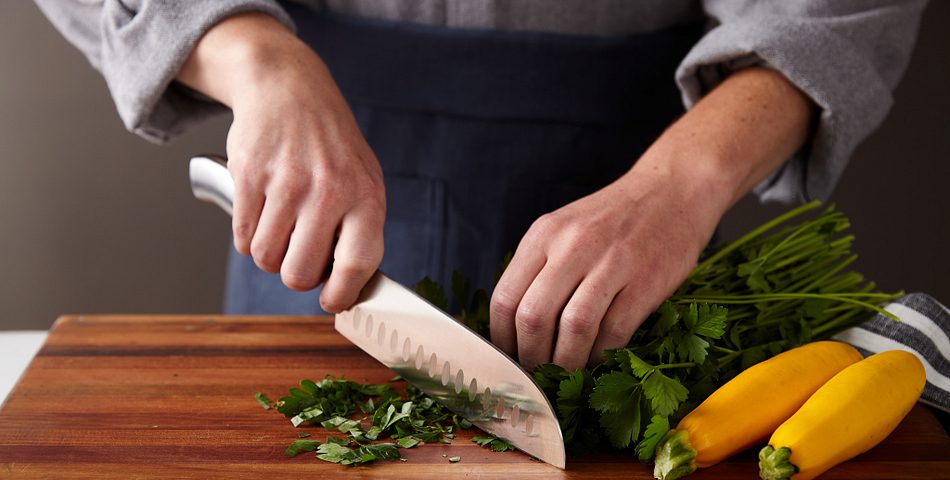 Cold desserts can be prepared a day in advance, too. Farm out some chores. There's nothing wrong with asking a guest to bring a bottle of sparkling water, a wedge of brie, or a simple dessert. Twenty- four hours notice gives guests enough time to prepare, but not enough time to forget. Consider mixing a batch cocktail like a rum punch or sangria, which can lighten your bartending responsibilities on the day of your dinner party. And make a playlist. Every great dinner party has its soundtrack.

What should I do the day of the party?
Take a breath, close your eyes, and envision the evening. Do you have enough ice? Plates for dessert? The right number of chairs? Arrange your table. A preset table is inviting and creates excitement for the meal to come, but the level of formality boils down to personal preference. Just make sure place settings aren't intricate to the point of being crowded. A simple low vase of seasonal flowers—nothing that guests can't see over—makes a perfectly appropriate centerpiece. For a nice personal touch, consider place cards; they're a signal to your guests that you gave some thought to how they'd factor into the evening's arrangement, and assigned seats eliminate the awkward jockeying for position when it's time to eat.

Cook! Cook like the wind, keeping in mind which finished dishes can be refrigerated and which should go from oven to table. Whenever possible, lighten your workload by eliminating the transfer of food from one dish to another. Serve a lasagna in the casserole dish you baked it in. It cuts down on cleanup time, keeps everything warm, and feels appropriately unfussy. You're trying to impress, but not trying too hard.
What should I do right before my dinner guests arrive?
Set out any food that won't get cold or otherwise unappetizing before guests have an opportunity to dig in. Make any last-minute cooking checks—seasoning, basting, garnishing—and have all necessary serving vessels and utensils clean and accessible. Open the wine (and have a glass). Fire up the playlist, get dressed, and take a moment to relax. The hard part is over, and it's time to party.